When racing on road just ends in a tragedy like this: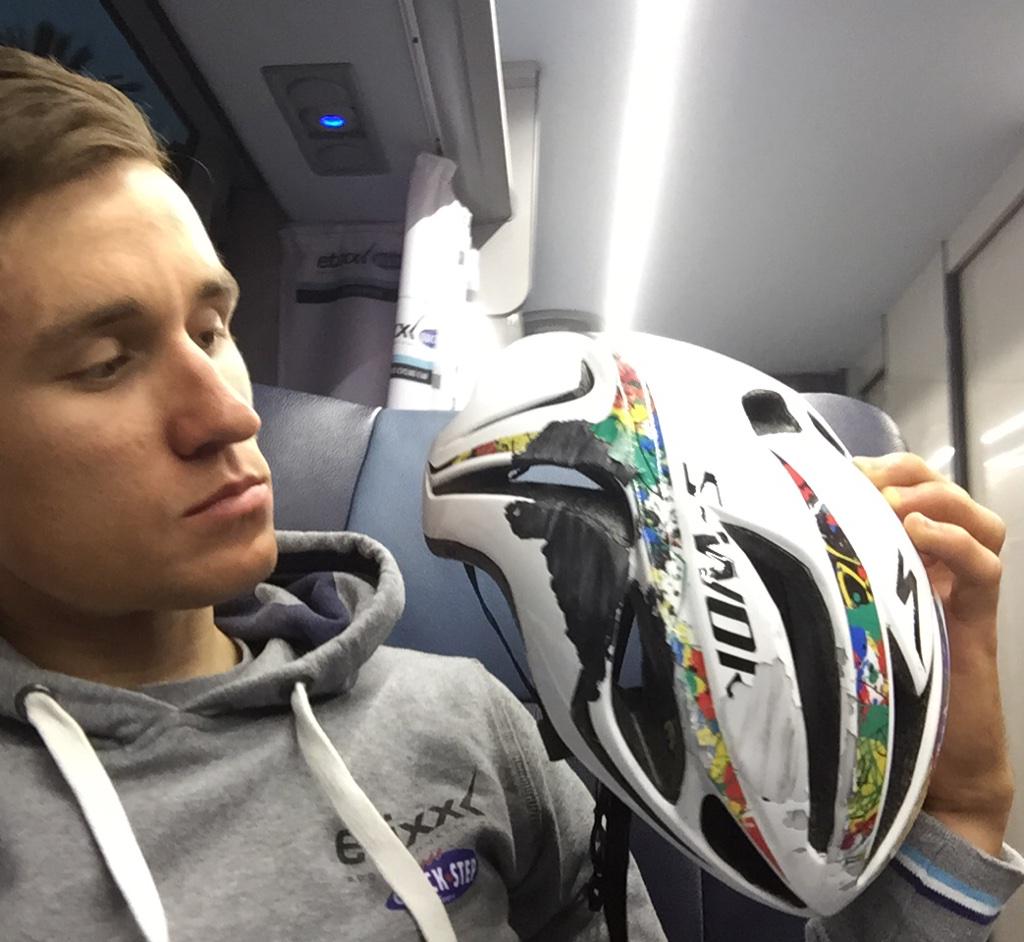 Kwiatkowski and Stybar crashed in the end of Milan – San Remo today and Kristoff got passed in the sprint.
This morning it wasn't like that. I took the train to Tullinge and entered the first race of this year. A "small" training race with many fast riders, also my first start in Men 30-39. The course was pretty fast with some technical sections. Pretty flat course but perfect to start with. Had been snowing a little and was cold so the conditions was really good too. No mud and super track.
The race started with I'm getting passed by a friend shouting "Come on!", I just laughed as I already was riding fast (if you ask my legs). The race was a bit mental, going full speed 1 lap and then knowing you should ride 4 more can be hard even if it's so short. Rode with a guy behind me first lap, on the second lap he passed me on the climb and I followed him, like this:
In black with a bit of red today in Specialized clothes 😉 Haven't got new club clothes yet. The guy in front of me had a problem on the third lap a bit before this and I passed him. A little bit after a friend caught me that I managed to keep behind 😀
Was riding alone until the end of last lap where another guy caught me and I missed we where in the same class. Let him by loosing a spot 😦
So fun to race again and so much training needed my and a friend that gave me lift home talked about. Better to train than to change chainring for a smaller 😉
Map and stats of the race: Movescount
(if you absolutely have to know my result I was around 13th, 3rd last)